---
Superior quality and fit with the personal service of an earlier time.
---

---
Measurements
For custom-fitted clothes or alterations, we'll take your measurements to ensure that everything fits just right.

---
Quality
From high-quality alterations to the expertise that comes from decades of experience, we promise nothing but the best.

---
Service
We provide repair and alteration services for any type of clothing you bring in. We're also friendly and easy to work with!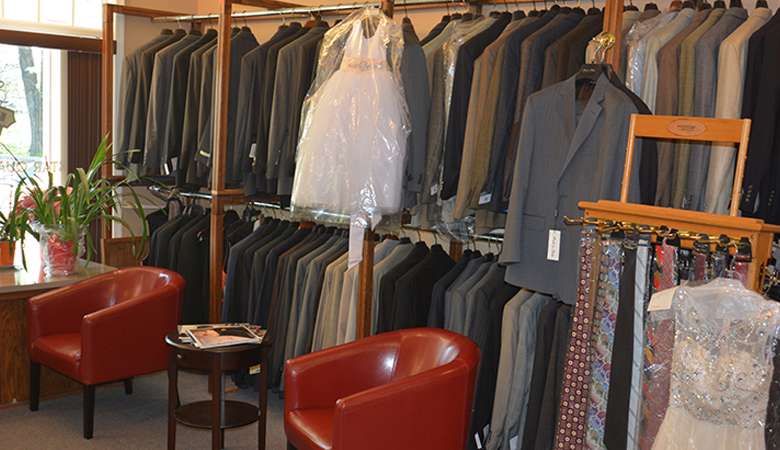 ---
---
The Origins of Elegant Custom Tailoring
---
When he was 10 years old, John Bitlisli began to learn the tailoring trade in the ancient Turkish city of Mardin. He opened his first tailoring shop at 18, and his skills and energy eventually led him to own his own shirt factory. He later emigrated to the United States and brought the unique tailoring traditions of his home country with him.
Virginia, who would later become John's wife, began her tailoring training at the age of 14 in the neighboring town of Midyat. They were married in 1957 and worked side-by-side from that day forward.
In 1985, John and Virginia opened Elegant Custom Tailoring in Chester, NJ. His vision was to create an unparalleled tailoring shop that offered the services of a master tailor to everyone.
Since then, Elegant Custom Tailoring has tailored shirts, suits, dresses, and other clothing to the specific measurements of its clients, and always guaranteed an impeccable fit. With decades of experience behind us, we are confident that you will love our work and we look forward to helping you look your best.
At Elegant Custom Tailoring, we are master tailors. This means that our prices are not the lowest around (though they are competitive). What it does mean is that our work will be among the best you can find anywhere!
Thank you for your interest in Elegant Custom Tailoring. We encourage you to learn more about the specifics of our services and reach out with any questions you have.